Roxy is a 4 year old French Bulldog who was signed over to us due to a change of circumstances.
Roxy has been through a lot of loss lately and this sensitive little soul is desperately seeking a stable forever home.
Roxy is such a babe, very playful and full of sass although.
She would ideally suit someone who is home full time or able to take her to a quiet work environment.
Roxy needs a special companion to complete her. Could this be you?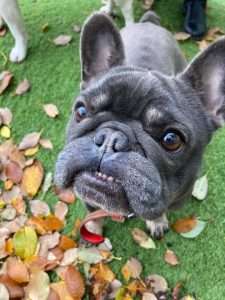 Roxy is currently buddied up with a female frenchie and they getting along great.